We have so many workshops and webinars planned for the 2019-2020 learning year, where do we begin?!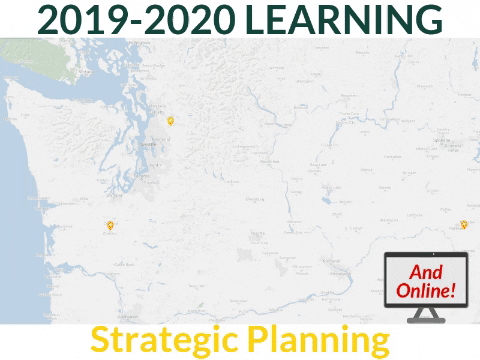 Starting in September, join us for a Fall of Fundraising – five online courses conveniently curated and bundled together for you. Digital fundraising, in-person fundraising events, grantwriting, strategy, year-end appeal letters – we'll touch on nearly every aspect of the fundraising process. Want more? Check out the two-day virtual fundraising conference for small development shops.
We're bringing Boards in Gear, Finance Unlocked for Nonprofits, and Let's Go Legal to cities across the state. Want to take all three courses? Join the Next Level Nonprofit program – the East King County cohort starts in October!
Also on our list of events: Advocacy in Spokane (and online); QuickBooks in Seattle (and online).
Don't miss us when we come to your town! Check out the entire calendar of events.